Why pay a broker mark up? Deal direct for cast bronze parts or bars made to your exact specifications for any application. Veteran owned. Competitive prices and delivery.
---
Commodities from copper to iron ore fell after China set a cautious economic growth target of about 5% for the year and didn't announce any major new stimulus.
Copper dropped as much as 1.9% before trimming losses to 0.3% as China's growth target fell below expectations.
The goal unveiled at the National People's Congress gives Beijing more room to maneuver after it missed last year's target by a wide margin. The absence of a landmark announcement to boost real estate and infrastructure is damping enthusiasm among metals investors, many of whom were looking for more stimulus to support this year's rally.
None of the official documents released so far at the NPC suggest authorities are keen on the kind of massive boost deployed to right the economy after the global financial crisis or at the beginning of the pandemic. The target for local government bond sales — the backbone of infrastructure investment that drives the bulk of raw materials demand — also was modest.
Read more: China's Growth Plans Give Commodities Bulls Little to Run With
"The NPC sent the message that the government only aims to support and stabilize the economy instead of issuing massive stimulus," said Jiang Hang, head of trading at Yonggang Resources Co. Overseas investors have been overly optimistic about the potential for more stimulus and bulls have bet too heavily on metals like copper, he said.
The lack of urgency for additional policy easing in China will keep a cloud over base metals, said Ryan McKay, a commodity strategist at TD Securities.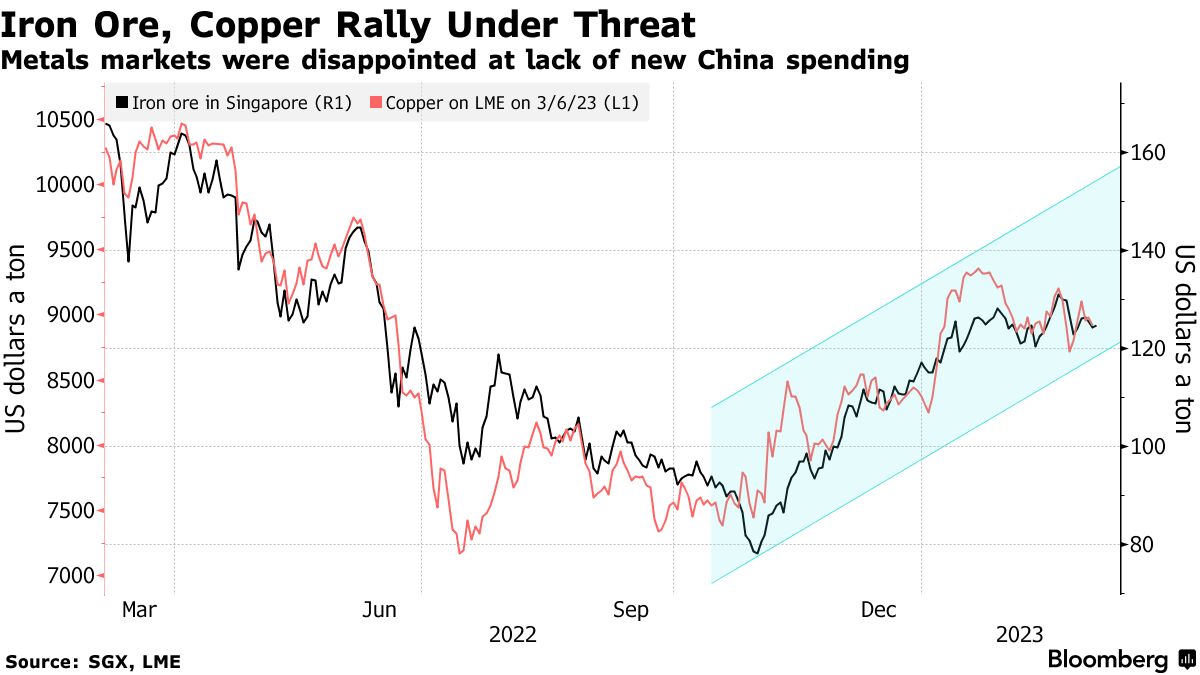 Metals traders will be on the lookout for meaningful signs of a demand increase this month as March traditionally is a seasonally strong month with the building season preparing for the warmer spring and summer months, according to Al Munro, an analyst at Marex.
Copper fell 0.7% to settle at $8,920.50 a ton on the London Metal Exchange at 5:51 p.m. local time. Zinc lost 1.5% and aluminum declined 1%. Iron ore dropped as much as 3.5% to $121 a ton, before trading up 0.4%.
Spot gold slipped 0.5% to $1,846.15 an ounce. Silver, platinum and palladium all declined.
— With assistance by Yvonne Yue Li, Hallie Gu, Liz Ng, Andrew Janes, Winnie Zhu, Eddie Spence and Richard Abbey
---
Over 100 Years Experience – Manufacturers of Bronze Bearings, Bushings, and Continuous Cast Bars Since 1913